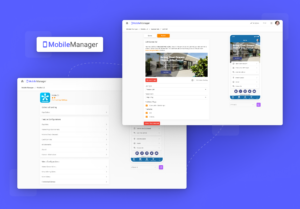 Have You Taken Advantage of these Features in Mobile Manager?
Your credit union can upload banners to market new loan promotions.  Members can then click on these banners to begin the application process!
Want to promote new products like PayAnyone* or Bill Pay?  Add banners or ads on the home screen menu.
Have an event coming up that you'd like to invite members to?  Hosting a contest that you'd like members to engage with?  Talk to us about using custom forms within the mobile app!
View analytics on your mobile app to see how many downloads have been performed, the click rates of your home page advertisements and the most popular times that users are accessing the mobile app.
If your credit union has not yet started using Mobile Manager, we invite you to click the button below and visit our online store.  After your order has been placed, we will reach out to you to schedule a staff testing date and will detail the next steps for launching this update for your credit union.
*PayAnyone can be promoted if currently configured for your credit union.
Have any questions?  Reach out to us at: irsc@cuanswers.com