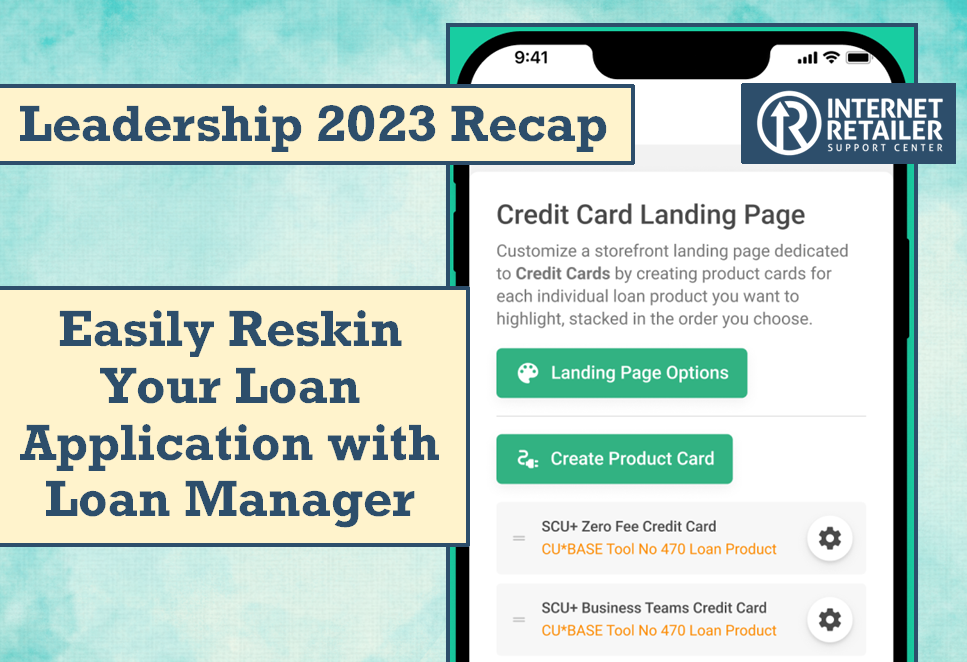 If you missed the 2023 CU*Answers Leadership Conference or want a convenient way to review materials discussed at this year's event, we've got you covered!  Today's hot topic comes from the Internet Retailer Support Center!
Preview, test and update your It's Me 247 Loan Application in minutes!  Loan Manager gives your credit union the ability to reskin the online loan application by taking all branding from the It's Me 247 Manager product.  Additionally, Loan Manager grants your credit union the option to create a credit card online store front which includes images of the cards, sales text, and links to apply for a credit card loan.
For more information on Loan Manager, click below to visit our online store.
Stay tuned for more highlights from the 2023 Leadership Conference!