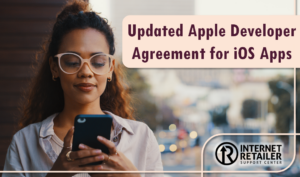 If your credit union has not already done so, we need you to accept your latest Apple developer agreement.  To complete this, please log in to your Apple developer account and work through the steps outlined within.  This agreement must be accepted in order to update your mobile app on iOS.
Below is a sample screenshot, which may appear as a banner at the top of the page when you access your Apple developer account:

If you have any questions, please contact us at: irsc@cuanswers.com.