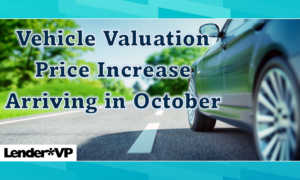 Attention CU*Answers clients: effective October 1st, 2023, pricing for J.D. Power Vehicle Valuations will be increasing.  The monthly cost will increase from $52.50 per month to $55.00 per month, while valuation costs will increase from $0.21 per valuation to $0.22 per valuation.  These price increases will apply to all clients using the service, including current subscribers.
If you have any questions, please reach out to us via email at lendervp@cuanswers.com.
Interested in learning more about the J.D. Power valuation tool and how it can be seamlessly integrated with CU*BASE?  Click below to visit our online store.